free live global telecall

Setting Your Intentions for 2016
Are you aligned with the universal power of intention? Do you want to enhance your relationships, improve your health and fitness, and increase your income? Are you ready to create an awesome life?
In this Free Live Global Telecall you will learn how to make the connection with the universal mind of intention to help you bring your biggest dreams into reality. Doubt and self-sabotaging habits will be erased as you step into your greatest creative expression.
DATE: Friday, January 1st, 2016  10 am PT/12 pm CT/1 pm ET/ 6 pm GT
This INTERACTIVE 45-minute event is FREE and requires registration. 
Connect via the phone, SKYPE or the internet

REGISTER NOW 
---

 


pragito's inner circle
Join my Inner Circle membership and expand your potential for abundance. You will learn to use the secrets that have changed the lives of many of my clients.
"During the live calls Pragito personally answers your specific questions and shares resources and advice on how to deliberately attract your goals, while assisting you to create more joy and personal freedom in your life.
PLUS, you enjoy and benefit from networking with like-minded people. It can be especially valuable for you to listen in on each others situations and questions and
learn also from each others experiences. " – Susan Bassett, San Francisco
---
Welcome to my site. I am Pragito Dove.
For the past twenty years, I have dedicated myself to promoting the principles of living an abundant life. My purpose is to share with you secrets I learned to transform my pain and fear into joy and inner peace.
Through individual sessions, emotionally rich group classes, and unique training programs, I help you identify and overcome the hidden obstacles that hold you back from reaching your full potential in terms of success and happiness.  I specialize in you achieving deeper trust in your intuition, wisdom and authentic self to support your real world success.
I have complete confidence in you achieving your dreams because I achieved mine! Through the very same expressive meditation techniques and hypnotherapy methods I used to move beyond dread and anxiety to self-confidence and happiness, I guarantee your success.  No matter what the form of our work together, from the very start you won't believe how your life unfolds in the direction you want.
Having trained in many meditation methods and spiritual practices, I draw on the most accessible, immediate and powerful meditation techniques, including the joyful and deeply transformational laughter meditation. My students at all levels from novice to advanced experience both immediate and long-term changes that include:
Better relationships
Anxiety Relief
Increased creativity and productivity
Inner peace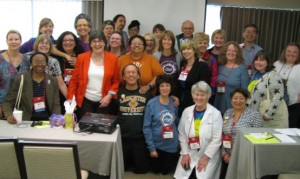 How to get started:
Join the Laughing Buddhas Network –it's FREE!
Receive weekly meditation techniques, laughter tips, and wisdom on
living a rich life.
Sign up for one of my Free Calls to learn more about living an abundant life.
Give yourself the gift of Pragito's Inner Circle.
Each month we'll share quick, easy meditation practices and life lessons in a supportive community.
Call or email with any questions you have or to schedule
an Individual Session or Consultation.
Reach me by email or call 281.967.7993
To your success!