Would you like to get answers to these questions?
"Who am I?"
"What do I want?"
"What is my Purpose?"
Do you also want to help others learn more about the benefits of meditation?
Would you like to create another source of income?
Then this program may be right for you.
In the comfort of a relaxed group setting, Pragito invites you on a magnificent journey to discover your true essence and re-awaken your soul. As you explore your life's direction and choices you've made, you experience clarity and insight, comfort and openness, peace and understanding. You find out answers to the timeless questions "Who am I?" and "What's my purpose?"
Heralded as Discover Meditation Training's most profound spiritual experience, this Certification Training leads you to higher states of consciousness, peace, and awakening. You expand your understanding of meditation and its practical potential for rapid transformation in your life.
You release physical, mental, and emotional stress, and find your inner stillness. You enhance your relationships, unleash your creativity, and discover work that fulfills you.

Watch Pragito speaking extemporaneously on Forgiveness – one of the Principles of Meditation we will explore in the Practitioner Certification Training.
IN ADDITION:
Being a Personal Transformation Practitioner™ can be one of the most exciting and fulfilling professions on the planet, but if you're missing some critical knowledge and skills, it can be a major struggle. The secret to success is to be an expert in your field and know how to
share with others.
You come away knowing exactly how to earn a fortune teaching what you love. The Practitioner Certification Training will increase your confidence a thousand-fold.
Take your destiny into your own hands and create an abundant life for yourself.
Here is just a portion of what you learn:
Nine basic principles of meditation
A wide range of meditation techniques from 30-seconds, to 4 minutes
to expressive techniques including the Laughter Meditation
How to stay calm and relaxed, even in stressful times
Practice in answering people's questions
How to deliberately practice the law of attraction so you can easily
magnetize what you want
How to present successfully, whatever the circumstances
Increased trust in your creativity, intuition and inner wisdom
How to tap into your 'higher self' and unleash your capacity for success and happiness
Understand money as a spiritual practice
To truly be happy, you want to use your gifts to add value to the lives of others.
However, it is also important to be financially successful.
To be happy you need meaning and money.
This training can and will change your life – strengthen your relationships,
boost your career and increase your income.
Facilitator: Pragito Dove
"It has always been my intention to 'teach practitioners' who will go out and make a real difference in the world. In the Practitioner Certification Program I share with you tools and techniques I have learned over the last twenty-five years. This Certification Program, and you,my students, are a key component of my vision to bring the benefits of meditation to millions of people worldwide."
— Pragito Dove
TRANSFORMATION IN PARADISE:
Tucson sits in a valley ringed by mountain ranges and the sun shines more than 340 days a year. The Saguaro National Park on the west side contrasts with the Catalina Foothills over to the east. There are first class resorts, restaurants and hiking trails, most with spectacular views of the entire valley. Tucson's rich cultural heritage centers around a unique blend of Native American, Spanish, Mexican and Anglo-American influences. These can be seen in the Hispanic barrios, historical and contemporary American architecture and the prehistoric Native American remnants. Tucson is renowned for it's multi-cultural cuisine, hiking and biking trails, star gazing and beautiful Sonoran Desert sunsets and sunrises.
Join Pragito for six transformational days embraced in the natural splendor of this lovely city surrounded by beautiful mountains and expand into all you are here to be.
WHAT'S INCLUDED:
6 days of meditation training with Pragito beginning on Sunday, October 22 through Friday, October 27
Course materials
Breakfast each morning
Welcome Reception at 6:30pm on Sunday, October 22
A Catered Farewell Luncheon at 12:30pm on Friday, October 27
Free time to explore Tucson on your own and visit its award-winning restaurants, the canyons, shopping areas… or just relax by the pool.
REGISTRATION DETAILS:
PRACTITIONER CERTIFICATION TRAINING FEE:
$4,275.00                $2,999.00 Special Offer when paid in full by September 22nd, 2017
For payment plan options call Pragito's office 520.639.6187
Note: Airfare, transportation to and from the Resort, and hotel accommodation are
NOT included in the Practitioner Certification Training Fee.
All Special Offers for Discover Meditation Training Programs are non-refundable and non-transferable

TRAVEL PLANNING
1. Travel to Phoenix airport where you can EITHER rent a car for the approximate 2 hr scenic drive to the hotel (straight EAST down highway 10)
OR take the Tucson-Phoenix airport shuttle (one and a half hours) to Tucson and then take a cab(approx.15 mins).
2. Travel to Tucson airport where you can EITHER rent a car OR take a cab to the hotel. (Approx.30 min drive to hotel).
Plan your travel so you will be able to arrive, get settled and check-in to the Welcome Reception at 6:30 PM on Sunday, October 22nd. The final session will come to a close on Friday, October 27th at approximately 12:00 PM followed by a farewell luncheon.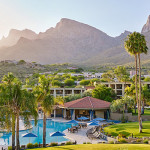 EVENT LOCATION
Hilton El Conquistador Resort
10000 N Oracle Road
Tucson, AZ 85704
Phone: (520) 544-5000
Website
ACCOMMODATIONS: the beautiful Hilton El Conquistador Resort has afforded the special room rate for our group of $159 per night for their charming Guest Rooms.
Other Concessions include:
Complimentary guest room internet, usually $12.95
Free Parking
Complimentary daily use of fitness facilities and wellness classes for 2 people per room per day.
Use of pool
Two (2) complimentary bottles of water upon arrival
No Resort Fees
Hilton Rewards
There are a limited number of rooms available. This exceptional room rate is accessible only through a special link provided to you once you register for the Practitioner Certification Training. Register now for the Practitioner Certification Training to receive the link and secure your room.
ACCLAIM FROM STUDENTS
"This was an exceptional training! One of the very best I have attended. I can now get started with the huge advantage of tremendous self-confidence. Thank you very much for your outstanding input."— Dawn Adams, Atlanta, GA
"This training was my first experience of meditation and it opened doors for me to discover my real, authentic self. I particularly liked the dancing and laughter meditations. As a result I am more calm, confident and creative. I really like myself now. The training has made a profound difference in my life and I look forward to continuing this journey with joy and celebration "
— Elena Benson, RN., CLM, Monrovia, CA
"Pragito's approach is refreshing and flexible, perfect for the busy professional. She's taught me how to do short, simple meditations that I find myself using almost every day when I become overwhelmed by deadlines and phone calls.""— Phyllis Kittleson, San Francisco Chronicle, CA
"Professionally delivered with creativity and heart. The training was enjoyable, inspiring and jam-packed with tools and techniques.""— Pegi Joy Jenkins, Phoenix, AZ
"I particularly liked what I experienced about the creativity that meditation opens up. And I learned through creativity we create wealth. I am inspired and confident now about my life!"
— Susan Grant, Oakland, CA
"Through this training, learning the expressive meditations and working with Pragito individually, I have taken back control of my health and of my life. I have discovered that listening to the wisdom of my heart helps me make better decisions. It is much easier now for me to raise my children with love, laughter, and wisdom. My whole family has benefited."
— Ronda Still, CLM, Augusta, GA
"The safe and open atmosphere at the training facilitated my ability to connect to deeper parts of myself. The training has enhanced my confidence and self-esteem. The playful approach was wonderful to lighten me up.
I allowed myself to have fun and be sincere, without having to be serious."
— Winnie Crittenden, Sausalito, CA