;
The Discover-Your-Joy Teleclass Program
Laughter Meditation 101
Next Series: TBD
6 pm PST/ 9 pm EST
Five, 75-minute TeleClasses
(all calls are recorded)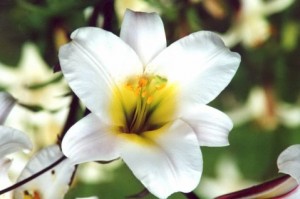 A transformative group teleclass program where you experience the power of laughter, find anxiety relief, heal your pain, let go of stress, and discover joy and inner peace — all in a supportive community .
.
Welcome seekers of happiness and wellness, creatives, teachers, coaches, and individuals looking to find anxiety relief….
……• Do you want to change your life?
……• Would you like more love, creativity and happiness?
……• Are you ready to re-ignite your passion for work and play?

If so, I personally invite you to discover the power, ease, and joy of Laughter Meditation
Laughter Meditation 101—a transformative 5-week experience—helps you find your center, your peace, and your authentic self. Each month we share laughter practices and lessons on releasing pain, finding anxiety relief and discovering joy. Experience a supportive community, and the sheer delight that laughter meditation techniques bring, enriching your life from the very first class and deepening in impact over the course of the program.
This radical new approach—called Expressive Meditation— dissolves anxiety and increases your ability to access the joy, happiness and peace that is your essential nature. Originating in ancient Eastern meditation traditions (including Hotei, the Laughing Buddha from 16th century Japan) Expressive Meditation Techniques help release mental, physical and emotional tensions from the body and mind. The Laughter Meditation program provides all well-known physical, emotional, and healing benefits of mediation yet it doesn't require total silence, sitting in the lotus position, or breathing in special ways.
——————
"The best meditation course I have ever taken"–Natalie Jones
——————
What is Laughter Meditation, and why would I need a class to laugh?
Laughter Meditation has two stages: in the first stage we laugh together for no reason. In the second stage we sit in silence together. The idea is to encourage and inspire you to deliberately bring more laughter into your life and to learn about the many benefits laughter has for body, mind, heart and soul.

Studies have shown that laughter lowers stress (we all feel better after a good laugh, don't we?), boosts the immune system, and can lower cholesterol and blood pressure. It is even good for digestion. It is well-known that meditation techniques help reduce anxiety, and depression, allowing you to tap directly into your own source of natural well-being. Meditation also improves  brain functioning, decision-making, and increases happiness.

In Laughter Meditation 101 you can directly experience how much more balanced and energized you feel. Participants are supported and inspired to deepen their self-awareness and self-appreciation while discovering personal meaning and purpose.

….



Pragito's trainings are full of rich lessons in the nature of living a great life."
— T. Harv Eker, author of the #1 New York Times bestseller Secrets of the Millionaire Mind
………………………….

How Laughter Meditation changed my life… and why I might be the right teacher for you
I owe a lot to Laughter Meditation. This is how I discovered that meditation can be fun. In my experience, the laughter practice is one of the easiest ways to get into meditation. Laughter Meditation healed my anxiety and fear and unleashed my joy, creativity, and innate happiness. All my relationships benefited from this new inner peace, as did my health and well-being.
Over time, as I wanted to share this profound personal transformation, my path led to my first book being published. This in turn led to teaching groups, giving presentations and realizing that so many people could benefit from this simple yet profound technique. My purpose became clearer and I am now dedicated to sharing this powerful method worldwide.
My goal is to inspire you to feel more vitality, be connected to like-minded and like-hearted people, and to know that there is hope. There are solutions to depression, anxiety, and pain. Laughter Meditation helped me transform my pain and fear into joy and inner peace. The same can happen for you.
What is the Laughter Meditation 101 program?
The Laughter Meditation 101 program supports you to live, be and manifest all you are meant to be. You will experience a positive change in all areas of your life, including health and fitness, relationships, spiritually and emotionally, and at work. As you gain deeper insight and understanding about yourself you start to create the life you want and deserve. This class helps you find meaning in your life, connect to your inner wisdom and open to spiritual blessing.
Through the program you will:
Learn 3 essential keys about meditation

Discover your ability to transform anxiety into joy

Become part of a supportive community

Learn the power of laughter for the Law of Attraction

Gain in self-confidence

Increase your capacity for health, wealth and happiness

Achieve greater focus and balance
Each class begins with teachings on a specific theme and then we do a short laughter meditation together. (Yes – it works very well over the phone  – you will be amazed how much fun it is and how it brings us together to deepen the bond of our community.) After the laughter meditation, we have a questions, discussion, sharing period.
Here is a 3 minute video as a sample:

The levels and dimensions of experiencing and learning can be profound. At the end of each call I give you homework which includes deliberately bringing more laughter into each day. How wonderful is that!
By the end of this course you will feel like you've discovered a diamond mine, full of the highest quality, rarest gems on the planet. The learning is truly transformational and can be applied to all aspects of your life and your teaching.
"Pragito is a visionary and a Master at transforming suffering through laughter and other forms of meditation. And, who can deny this wonderful line from her book – "Laughter is sexy!"
– Heather A. Wandell, LMC


.
"Laughter meditation is wonderful. In the first stage laughing together with others feels so good. Then in the second stage, it is profoundly inspiring to be in silence together with others. The process to inner stillness is suddenly easy. It's amazing how you can feel energy in your body when sitting still. It's like a silent joy and aliveness yet calm and peaceful at the same time."
– Betsy Haimson, LMC, Madison, WI


.
Laughter meditation clears my mind and creates a space for complete peace, a beautiful silence that I have not been used to. I also get a rush of vitality that brings in all positives and eliminates all negatives. It helps heal pain and is extremely beneficial for my overall well-being."
– Elena Benson, LMC, Monrovia, CA
"Pragito taught me the importance of adding Laughter Meditation to my life and how to remove "inner clutter" to find my "inner wisdom". This alone was priceless. Also, I learned even with my disability of asthma, I could RECEIVE & SHARE the playful energy of Laughter Meditation."
– Robyn McDowell, Richmond Hill, GA

More Rave Reviews
 about the
 More Laughter Meditation Rave Reviews

Who is this for?
All of you who love laughter, want to find anxiety relief, enjoy life more and want others to enjoy life more
Everyone who wants to be calm, relaxed and confident
Everyone who wants inner peace
Teachers
Parents
Nurses
Counselors
Caring Professionals
Doctors
Social Workers and Volunteers
Chaplains
Nursing Home Staff
Healing Professionals
Human Resource Employees
Anyone who is very serious about life
Clowns and Humor Professionals

More about your teacher Pragito Dove
Using the principles she teaches, Pragito Dove transformed her pain and fear into joy and inner peace. Now she shares these secrets with others. Pragito Dove is founder of the Laughing Buddhas Network and president of Discover Meditation Training Inc. She has trained extensively as a meditation master and spiritual teacher and is the leading authority on expressive meditation techniques in North America.
Based on the teachings in her new book Laughter, Tears, Silence:Expressive Meditations to Calm Your Mind and Open Your Heart and infused with her energy, wisdom and compassion, Pragito guides, encourages and inspires her students and workshop participants to create their lives the way they want them to be. Her work supports each person to live, be and manifest all they are meant to be. Pragito helps her clients find meaning in their lives, connect to their inner wisdom and open to spiritual blessing.

"Pragito Dove is a skilled speaker and teacher who is thrilled to share her wisdom about how to live a happier life. When she gave a talk at The San Francisco Happiness Club the room was packed! She was able to engage everyone in the room and guide them into higher states of consciousness through her laughter meditation. People left feeling at peace, calm, and happier. Pragito is a Delight!"
— Dr Aymee Coget, CEO American Happiness Association
"Pragito Dove makes meditation fun for anyone. Her experience spans decades and she can help you discover your passion, live with courage, see your confidence explode and your creativity awaken."
— David Wood, senior vice president and chief training officer, Isagenix International

"Pragito's laughter meditation trainings are the creme de la creme."
— Steve Wilson, Founder, World Laughter Tour Inc.
……………..
"Pragito skillfully proves that there is no time when meditation is not possible and enlightenment is not imminent."
— Michael Bernard Beckwith, visionary from The Secret and author of Spiritual Liberation

.
Your participation in the program includes:
75 minutes of live, interactive class time per week for 5 weeks

Password protected area of the web site where participants can access audio files

Email access to your teacher Pragito Dove in between the live calls

Recordings of each call in case you can't attend the call live or if you want to listen to a practice along with the previous calls

Basic certification for Laughter Meditation 101 (Laughter Meditation 101 is the introductory class in a 3-class program. See Below)
All of these benefits for only $249

"Laughing or even just thinking of laughing melts away stress. I become amiable and I can actually feel the body chemistry changing, just like an internal wash from negativity or stress. Sometimes when I feel overwhelmed, I just laugh out loud, especially when I'm around my kids. They start to laugh along with me which we all find very funny. That is how contagious laughing is. Sometimes when there are people around they start to laugh too. I find when I laugh like this sometimes tears of joy come too."
– Joe Bruzzese, LMC, Toronto, Canada

Register Now….
invest in your authentic self and live in courage and purpose
OPTION #1.
LAUGHTER MEDITATION 101 – The 5-week "Discover-Your-Joy" Program
Register for the 5 week LAUGHTER MEDITATION 101 program for only $249!
Register now before prices go up.
The calls are once a week from 6pm-7:15pm PST (9pm-10:15pm EST). All calls are recorded.
OPTION #2.
LAUGHTER MEDITATION 101 plus the intermediate LAUGHTER MEDITATION 202 – the 5-month "Find Your Self/Find Your Center" Program
In Laughter Meditation 202 we continue deepening the meditation experience as many participants want to continue to keep going with each other and have the Laughter Meditation in their lives. You start learning(if you want to – otherwise join us just for fun) how to share and teach the laughter meditation and receive guidance and feedback within the supportive group environment.
PRICE FOR 2 PROGRAMS
Save $91 by REGISTERING for Laughter Meditation 101 and 202 at a special reduced price* of $407 ($498 if you pay for each program separately)
OPTION #3.
LAUGHTER MEDITATION ADVANCED PACKAGE & CERTIFICATE– 101, 202, AND 303
In Laughter Meditation 303 we continue deepening the laughter meditation experience. Participants are encouraged to share the laughter meditation with friends, family, co-workers and/or any groups who want more happiness, joy and peace. In the lively and inspiring discussion period questions are answered, feedback and ideas are shared, challenges and successes are supported. You receive guidance, coaching and training around teaching others.
COMPLETION OF ALL 3 PROGRAMS LEADS TO A CERTIFICATION AS A LAUGHTER MEDITATION COACH.
As a Laughter Meditation Coach (LMC) you get the support of the Laughing Buddhas Network to share your expertise, passion and knowledge with others to help bring more love, laughter and peace to the world. As a LMC you can organize and lead laughter meditation groups for friends, family, co-workers, Yoga and coaching clients, in nursing homes, hospitals, and any organizations where people want more happiness, relaxation and inner peace. The laughter meditation is multi-generational and multi-cultural and makes the world a better place with it's simple, uplifting and powerful value. LMC's bring a service of joy, peace and creativity to themselves and the world. We would love to have you join us!
PRICE FOR 3 PROGRAMS
Save $180 by REGISTERING for the advanced certificate level program  including Laughter Meditation 101, 202 and 303 for the special reduced price* of $567 ($747 if you pay for each program separately)

We all need more joy, less worry, more freedom from stress, and a comfort about who we are and how we experience ourselves in the world.
Laughter Meditation 101 and the follow-on programs are a gift to YOU, and to everyone you touch in your life.
Come join us now to experience the power of Laughter Meditation. If you have any questions about the program, are not sure if it's right for you, or would just like to make a personal connection before deciding, please email Pragito or call 520.639.6187