and How Laughter Meditation Can Change Your Life!
(including an actual laughter practice on this FREE Call)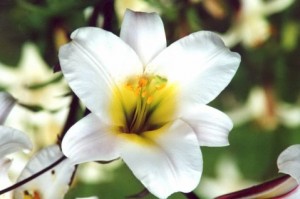 Dear seekers of happiness and wellness, creatives, teachers, coaches, and individuals looking to overcome pain and fear.
What would a life of vitality, passion and productivity be worth to you? Would you like to:
• Eliminate stress and overwhelm
• Revitalize your energy and well-being
• Re-ignite your passion for work and play
• Open your heart to love and happiness
Do you need a laughter intervention?
Register for the Laughter Meditation 101:

The Discover-Your-Joy Teleclass Program >>

Pragito's trainings are full of rich lessons in the nature of living a great life." — T. Harv Eker, author of the #1 New York Times bestseller Secrets of the Millionaire Mind
Meet Pragito and experience her extraordinary work
Using the principles she teaches, Pragito Dove transformed her pain and fear into joy and inner peace. Now she shares these secrets with others. Pragito Dove is founder of the Laughing Buddhas Network and president of Discover Meditation Training Inc. She has trained extensively as a meditation master and spiritual teacher and is the leading authority on expressive meditation in North America. Based on the teachings in her new book Laughter, Tears, Silence:Expressive Meditations to Calm Your Mind and Open Your Heart and infused with her energy, wisdom and compassion, Pragito guides, encourages and inspires her students and workshop participants to create their lives the way they want them to be. Her work supports each person to live, be and manifest all they are meant to be. Pragito helps her clients find meaning in their lives, connect to their inner wisdom and open to spiritual blessing.

"Pragito Dove is a skilled speaker and teacher who is thrilled to share her wisdom about how to live a happier life. When she gave a talk at The San Francisco Happiness Club the room was packed! She was able to engage everyone in the room and guide them into higher states of consciousness through her laughter meditation. People left feeling at peace, calm, and happier. Pragito is a Delight!"
— Dr Aymee Coget, CEO American Happiness Association
"Pragito Dove makes meditation fun for anyone. Her experience spans decades and she can help you discover your passion, live with courage, see your confidence explode and your creativity awaken."
— David Wood, senior vice president and chief training officer, Isagenix International

"Pragito's laughter meditation trainings are the creme de la creme."
— Steve Wilson, Founder, World Laughter Tour Inc.
"Pragito skillfully proves that there is no time when meditation is not possible and enlightenment is not imminent."
— Michael Bernard Beckwith, visionary from The Secret and author of Spiritual Liberation
Register for the Laughter Meditation 101:
The Discover-Your-Joy Teleclass Program >>