Our Intention is To Create An Epidemic of Love, Laughter and Joy Worldwide!
Are you interested in connecting with like-minded people  who want more love, laughter, and inner peace for themselves and for the world? 
Join the Laughing Buddhas Network.
What you will get:
* Our FREE Newsletter  with  Meditations, Laughter Tips, and Wisdom for Living a Rich Life
*  FREE networking with like-minded people on our forum
*  FREE Tele-calls full of information tools and tips for your ongoing happiness
Sign up in the form below. And by the way, it's FREE.
We will never share your email address 
*Gmail users: 
this newsletter will probably go into your Promotions inbox. You can "unselect all categories" if you want to sort your emails yourself, or drag and drop a newsletter to your Primary inbox and then click "Yes" when it asks "Do you want this for all future messages."
The Laughing Buddhas Network is a global social movement created with the aim of bringing more love, laughter, and peace to all individuals worldwide. Laughter meditation, and other expressive meditation techniques, help you to be more at peace within yourself, more filled with joy, love,  and creativity. The result is contagious as the people around you notice what is happening to you and want to join in.
Laughter has many benefits:


Laughter stimulates physical healing,
Enhances our creativity,
Is rejuvenating and regenerating,
Is sexy and good for relationships,
Opens the heart
Activates the Law of Attraction and
Gives us a glimpse of freedom from the mind.

Come join us and enjoy these benefits!

We at the Laughing Buddhas Network look forward to you joining us and staying connected. We want to support you to realize your dreams, be happy and productive. Your input is immensely valuable, as each one of you has creative ideas to share and questions to ask. We want you to be inspired,  to love, laugh and be more at peace.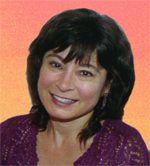 "Pragito is a visionary and a Master at transforming suffering through laughter and other forms of meditation. And, who can deny this wonderful line from her book –
"Laughter is sexy!" –Heather A. Wandell, LMC