on Illusion to Illumination
!
Welcome to The Discover Meditation Program

with Pragito Dove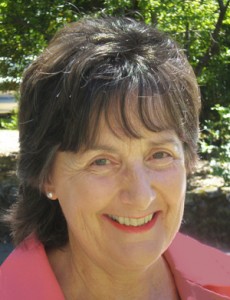 A warm hello to all seekers of happiness and wellness, creatives, teachers, coaches, and individuals looking to find joy and inner peace…

• Do you want to change your life?
• Would you like more love, creativity and happiness?
• Are you ready to ignite your passion for work and play?
If so, I invite you to discover the power, ease and joy of Expressive Meditation.
This radical new approach -called Expressive Meditation – dissolves anxiety and rapidly increases your ability to access the joy, happiness and peace that is your essential nature. Expressive Meditation Techniques help release mental, physical and emotional tensions from the body and mind.
I specialize in you achieving deeper trust in your intuition. wisdom, and authentic self to support your real world success. Having trained in many meditation methods and spiritual practices, I draw on the most accessible, immediate and powerful meditation techniques, including the joyful and deeply transformational Laughter Meditation. My students at all levels from novice to advanced experience both immediate and long-term changes including:
* Better relationships
* Anxiety relief
* Increased creativity and productivity
* Inner peace
"Pragito helps us clear out the clutter of an over-crowded mind so that we can settle into the calm pool of joy-filled silence we all have within us".
–Dr Madan Kataria, Founder, Laughter Yoga International
Yes! I want to have permanent access to
Pragito Dove's The Discover Meditation

Program at 87% OFF the regular price.
For
Illusion to Illumination
participants:
only $97 !
Pragito Dove's The Discover Meditation Program

This program is designed to give you the tools to start discovering your inner wisdom, clarity and innate happiness, with ease, grace and flow. It is about transforming pain and fear into joy and inner peace and understanding that you can accomplish this rapidly and easily. It is about transforming judgment into compassion through a permanent cellular shift that changes the way you experience yourself and others.

1. Laughter Meditation for Anxiety Relief, Peace and Happiness
A powerful one-hour MP3 audio that provides practical tools for leaving stress behind, erasing fear and anxiety, and so much more!

2. Laughter Meditation Teleclass Program Series
Three powerful one-hour MP3 audios from Pragito's 15-part series. Expand your capacity to receive, health, wealth, fulfillment and love on a spiritual, mind and physical level.

3. Seven One-Hour Guided Meditation MP3 Audios with Pragito's voice and relaxing background music.
Designed to bring you to greater self-awareness, inner peace and joy, these CDs are masterfully crafted to connect you to your wisdom. Your mind, body, heart and spirit are nourished, relaxed and rejuvenated.
The results in your life:
· An ability to stay calm, even in the midst of chaos
· Enhanced clarity of mind
· Revitalized energy and well-being
· The peace of knowing your guidance in every moment
· Increased self-confidence
· The Freedom to step into your life with vitality, courage and trust

Item #1
Laughter Meditation for Anxiety Relief, Peace and Happiness


One-hour Audio in MP3 format
In this fun, informative and inspiring audio class Pragito discusses the benefits of laughter meditation for our health. She shows us how to erase fear, anxiety, worry, and overwhelm and find the peace and happiness that is our essential nature. Participate in a laughter meditation and listen to Q & A with students.


"Laughter Meditation is wonderful. In the first stage laughing together with others feels so wonderful. Then in the second stage, it is profoundly inspiring to be in silence together with others. The process to inner stillness is suddenly easy. It's amazing how you can feel energy in your body when sitting still. It's like a silent joy and aliveness yet calm and peaceful at the same time."
– Betsy Haimson, LMC, Madison, WI
Item #2
Laughter Meditation Teleclass Program Series

Three One-hour Classes in MP3 format from Pragito's 15-part series
The Laughter Meditation Program supports you to live, be and manifest all you are meant to be.You experience a positive change in all areas of your life including health and fitness, relationships, spiritually and emotionally, and at work. As you gain deeper insight and understanding about yourself, you start to create the life you want and deserve. This Program helps you find meaning in your life, connect to your inner wisdom, and open to spiritual blessing.
"The best meditation course I have ever taken." – Natalie Jones
Class #1
Research has shown profound physiological benefits from a practice of laughter meditation. Pragito details these benefits and shows how to bring them into our lives with practical tools and tips. Participate in a laughter meditation and listen to Q & A with students.
Class #2
Pragito teaches how laughter meditation gives us a glimpse of freedom from the mind.You are brought from worry to humor, from tension to relaxation, from fear to trust,from timidity to courage. Participate in a laughter meditation and listen to Q & A with students.
Class #3
Pragito discusses the benefits of laughter meditation for all our relationships. Opening the heart to more love, trust,compassion and intuitive wisdom, and activating the Law of Attraction, are among the many benefits discussed. Participate in a laughter meditation and listen to Q & A with students.

"Pragito taught me the importance of adding Laughter Meditation to my life and how to remove "inner clutter" to find my "inner wisdom". This alone was priceless."
— Robynn Mc Dowell, LMC, Richmond Hill,GA
Item#3
Seven One-hour Guided Meditation CDs in MP3 format
with Pragito Dove

Each of these MP3's is intended to give you a deeper experience of meditation. Guided by Pragito they bring you to a state of inner peace and stillness, joy and aliveness. Use them to de-stress, receive spiritual guidance, and listen to the wisdom of your heart, body and soul. Release pent-up emotions, unleash your creativity, and step into your true, magnificent self.

MP3 #1:Guided Meditation and Relaxation
Relaxation within seconds! Enhance peace within as your mind clears and new resources become available for creative living. Accompanied by the mellow keyboard chords of Navyo,these gentle suggestions transport you into a profound state of calm.
"I used Pragito's CD to help me with upcoming surgery for prostate cancer.it helped make the surgery and recovery a positive event in my life."
–Bob Larribeau, San Francisco, California
MP3 #2: Opening to Love
An invitation to open your heart and remember the love that lies within. Recommended for singles and for couples that would like to improve relating. With Spanish guitar, harp, flute and sensuous vocals by Shastro, this inspiring CD will open your heart to increasing amounts of love.
"Answers come to me more easily from my heart and I have saved a lot of time 'thinking out' decisions."
–Cecile Sullivan, Detroit, Michigan
MP3 #3: Wisdom of the Body
A guided journey to access inner wisdom and learn your body's messages. Particulary beneficial for conditions of stress, pain and/or physical dis-ease. Delicatre piano melodies accompanies with harp, strings, flute, woodwinds and ambient sounds by Nadama, enhance healing and induce relaxation.
"Pragito's soothing voice guides me through the relaxation my body needs. This helps me slow down and rejuvenate."
–Debbe Geiger, New York
MP3 #4: Laughter and Tears
A transformative healing process that enhances love, joy and creativity in every aspect of your life. In the Laughter meditation experience your sense of playfulness and fun. then, experience the Tears meditation, guided by Pragito, with a rich soundscape by DevaPremal and Miten. This comforts and supports you to release and heal old wounds, unburden your sorrows, and discover peace within
"We rank it *****. Highly recommended. A practical tool for therapeutic laughter and personal growth."
— Steve Wilson, Co-Founder, World Laughter Tour Inc.
MP3 #5.Gibberish
Use this powerful technique to release physical, mental and emotional stress – and have fun doing it. Stage One, gibberish, is followed by Stage Two, guided silent sitting. After emptying out the gibberish of the mind, you sit in silence. This brings you into a state of deep meditation.unburden your sorrows and discover peace within.
"Gibberish is a fun opportunity to let go and release stress."
— Ray Hemachandra, Senior Editor, New Age Retailer
MP3 #6.Insomnia
An irresistible invitation for a restful sleep. Gentle music by Navyo soothes you into a state of complete peace. Experience wonderful feelings of softly streaming energy that will lull you into a deep and profound sleep, bringing you a new sense of harmony, inner balance and well-being.
"Falling asleep is effortless, as I feel a sense of safety and well-being arising. The next day I feel more creative and productive."
— Sharon DeLeute, Dallas, Texas
MP3 #7.Witnessing the Mind
Deepen your experience of witnessing the mind through this guided meditation that interweaves a delicate tapestry of music by Shastro and Nadama with silence. A profoundly relaxing atmosphere allows you to rest in the stillness within.
"If you want to gain mastery of your mind, buy this CD. It makes the technique of witnessing the mind easy and brings you clarity, creativity, and inner peace."
— Bobby Laxton, Tampa, Florida
"In her books and CD's Pragito dishes up a satisfying meal for personal and spiritual growth. You are led to a nourishing place of self-love and awareness."
— DevaPremal, best-selling recording artist
Yes! I want to have permanent access to
Pragito Dove's The Discover Meditation

Program at 87% OFF the regular price.
For
Illusion to Illumination
participants:
$97 !
* This package contains digital items (MP3s).
"Demystifies meditation for beginners and inspires experienced practitioners."
–Dr. John Gray,author of Men Are from Mars,Women Are from Venus
About Pragito Dove – Author, Meditation Master, Trainer, Speaker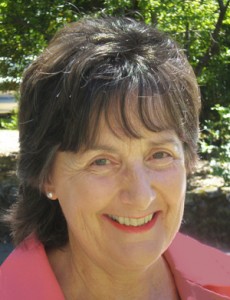 From fear and pain to joy and inner peace!
Using the principles she teaches, Pragito Dove M.A., C.C.H., transformed her fear and pain into joy and inner peace. Now she shares these secrets with others.
Pragito is founder of the Laughing Buddhas Network and an internationally recognized author, meditation master, hypnotherapist and trainer. She is the leading authority on Expressive Meditation in North America and has shared the stage with, amongst others, Dr. John Gray and Marcia Wieder.
Pragito has provided meditation training to organizations including the UCSF Cancer Resource Center, NASA, Peak Potentials Training Inc., the John C. Lincoln Hospital, National Association of Women Business Owners, World Laughter Tour Inc., She is the author of two best-selling books, Lunchtime Enlightenment (Penguin Group), and Laughter, Tears, Silence which have been published in six languages.
Pragito also teaches highly acclaimed programs such as the Laughter Meditation Teleclass Program Series.
Over the last 25 years Pragito has helped transform the lives of tens of thousands of people through her internationally acclaimed trainings, books and CDs. People come from all over the world to attend Pragito's programs. Her events change people's lives, bringing them inner peace, self-confidence and lasting happiness!
"Meditation is awareness. It helps you become conscious of self-sabotaging habits. And by becoming conscious a miracle happens. The old habits start dropping. They can cling to you only in deep unconsciousness.
Meditation is a profound, transforming force to bring you back to the peace, love, and joy that is your natural state."


–Pragito Dove