Saturday, June 24th, 2017
10 am PT/12 pm CT/1 pm ET/ 6 pm GT
This INTERACTIVE 45-minute event is FREE and requires registration.

Connect via the phone, SKYPE or the internet.
Does your mind drive you crazy ? Do you sometimes feel like you are on an emotional rollercoaster?  Would you like to be more at peace with yourself as you go through life?
In this Free Live Global Telecall learn how the ancient wisdom of Zen can help you navigate life's challenges with grace and ease. Zen is simple, direct, and purposeful  in it's ability to bring you into a deep understanding of yourself and your environment.
Zen emphasises awareness of all that is in your present-moment environment,  whether it's driving your car, doing laundry, taking out the trash, checking emails, cooking your dinner, drinking your morning coffee, or getting your kids ready for school.
The purest essence of meditation is contained in Zen.


By the end of this presentation you will understand what Zen is, and how the wisdom of Zen can be translated intro your daily life, seamlessly and effortlessly. The Zen mindset is explained through stories and exercises that will help you integrate the sacred and the mundane, and bring you into peace, harmony, and balance with yourself.


Register NOW to create a life filled with balance, harmony,  and peace.
I can't wait to meet you on the Call.
I love you,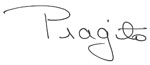 Meet Pragito and experience her extraordinary work
Using the principles she teaches, Pragito Dove transformed her anxiety and struggle into joy
and abundance. Now she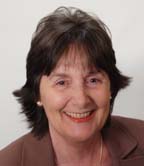 shares these secrets with others. Pragito is the founder of the Laughing Buddhas Network. She has trained extensively as a meditation master and spiritual teacher and is the leading authority on expressive meditation in North America. Based on the teachings in her book Laughter, Tears, Silence:Expressive Meditations to Calm Your Mind and Open Your Heart and infused with her energy, wisdom and compassion, Pragito guides, encourages and inspires you to create your life the way you want it to be. Her Abundance Coaching Programs support  you to live, be and manifest all you are meant to be. Pragito helps you find meaning in your life, connect to your inner wisdom and open to abundant blessings.

Register now for this free call
If you believe there is MORE ABUNDANCE , JOY AND HAPPINESS available to you (and there is!) than you are currently experiencing, this FREE Telecall will give you essential direction and inspiration.