Do You Love You?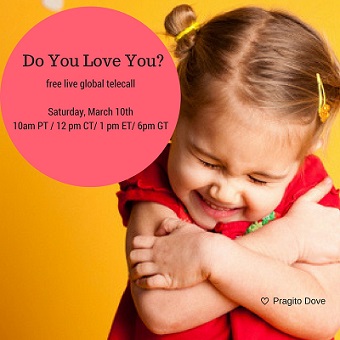 Saturday, March 10th, 2018
10 am PT/12 pm CT/1 pm ET/ 6 pm GT
This INTERACTIVE 45-minute event is FREE and requires registration.Connect via the phone, SKYPE or the internet.

Do you authentically express yourself ? Or do you project an image of yourself? Are you having problems in your relationships?
Most problems people experience in life are rooted in a lack of self-worth and self-love. I know that sounds like a broad statement but it's true. Once you stop loving yourself you create more space for hating yourself.
This Free Live Global Telecall will help you understand:
*Love is a Cycle that can grow stronger if it is supported
*The more you love yourself the greater freedom you feel to express yourself
*The more you express yourself, the easier it is for people to appreciate the real you and not simply the image you project
*The more appreciation and love you receive, the more you love yourself and the cycle continues
*When you don't love yourself, this cycle moves in the opposite direction, with decreasing love and self-expression
*Every relationship in your life can cause this love cycle to break down. Family, teachers, coaches, friends, coworkers, bosses and everyone else have the potential to stop you believing in yourself. This loss of confidence stifles self-expression and disrupts your cycle of self-love
*And once it's broken, it's hard to get back on track
There are five important steps you can take to help you love yourself more. In this FREE Live Global Telecall learn these five steps and understand how to increase the love you have for yourself.
Register NOW to create a life filled with love, joy, and peace.
I can't wait to meet you on the Call.
I love you,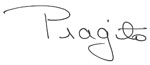 Meet Pragito and experience her extraordinary work
Using the principles she teaches, Pragito Dove transformed her anxiety and struggle into joy
and abundance. Now she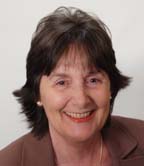 shares these secrets with others. Pragito is the founder of the Laughing Buddhas Network. She has trained extensively as a meditation master and spiritual teacher and is the leading authority on expressive meditation in North America. Based on the teachings in her book Laughter, Tears, Silence:Expressive Meditations to Calm Your Mind and Open Your Heart and infused with her energy, wisdom and compassion, Pragito guides, encourages and inspires you to create your life the way you want it to be. Her Abundance Coaching Programs support  you to live, be and manifest all you are meant to be. Pragito helps you find meaning in your life, connect to your inner wisdom and open to abundant blessings.

Register now for this free call
If you believe there is MORE ABUNDANCE, JOY AND HAPPINESS available to you (and there is!) than you are currently experiencing, this FREE Telecall will give you essential direction and inspiration.