10 am PT/12 pm CT/1 pm ET/ 6 pm GT
This INTERACTIVE 45-minute event is FREE and requires registration.

Connect via the phone, SKYPE or the internet.
Do you have a scarcity mindset? Does anxiety around money pervade every area of your life?  Are you conflicted between your spirituality and your money?
In this Free Live Global Telecall learn the secret to claiming who you truly are – an abundant being in an abundant universe. Your life immediately transforms as you learn the powerful formula to tapping into the mindset of plenty: spiritually, financially, and emotionally.
We live in a culture of fear, lack and scarcity where money is given the highest value. More is better, we are told, so we think accumulating more and more things , and more and more money, will somehow bring us the happiness we long for.

You will learn to take the steps necessary to move away from the scarcity mindset and develop more fulfilling ways of thinking and being. You will be empowered to step into the mindset of plenty – abundance on every level – where miracles happen on a daily basis!

If you would like to:
* Understand the true essence of your abundant self
* Learn how to align your soul with your money
* Expand all money channels and wealth possibilities
* Joyfully re-align your money integrity

Register NOW to create a life filled with abundance, joy,  and peace.
I can't wait to meet you on the Call.
I love you,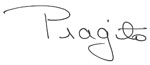 Meet Pragito and experience her extraordinary work
Using the principles she teaches, Pragito Dove transformed her anxiety and struggle into joy
and abundance. Now she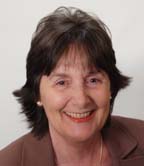 shares these secrets with others. Pragito is the founder of the Laughing Buddhas Network. She has trained extensively as a meditation master and spiritual teacher and is the leading authority on expressive meditation in North America. Based on the teachings in her book Laughter, Tears, Silence:Expressive Meditations to Calm Your Mind and Open Your Heart and infused with her energy, wisdom and compassion, Pragito guides, encourages and inspires you to create your life the way you want it to be. Her Abundance Coaching Programs support  you to live, be and manifest all you are meant to be. Pragito helps you find meaning in your life, connect to your inner wisdom and open to abundant blessings.

Register now for this free call
If you believe there is MORE ABUNDANCE , JOY AND HAPPINESS available to you (and there is!) than you are currently experiencing, this FREE Telecall will give you essential direction and inspiration.