Saturday, July 22nd, 2017
10 am PT/12 pm CT/1 pm ET/ 6 pm GT
This INTERACTIVE 45-minute event is FREE and requires registration.
Connect via the phone, SKYPE or the internet.
Are you reactive when people criticize you ? Do you inwardly fume and yet don't say anything? Would you like to be able to handle criticism in a more productive way for YOU?
In this Free Live Global Telecall learn the one essential key to staying calm, confident, and relaxed in who you are even when criticized.  Avoid the pitfalls of self-judgment, emotional reactivity and victimhood with one powerful practice that will transform your life.
Criticism can have a positive outcome for YOU when you know how to master one secret key.  Whatever another person might say,  you can learn to overcome any feelings of unworthiness  and step into mastery of yourself and your environment.
Your life becomes filled with love, joy, and inner peace.
In this FREE LIVE Global Telecall you will learn to:
* Not let other people's opinions define your reality
* Assert yourself without over-reactaing
* Remember who you are, no matter what anyone else says
* Attract kind, loving, supportive people into your life
* Stand up for yourself, be okay with being vulnerable, and speak your truth

"How people treat you is their karma; how you react is yours."
~Dr. Wayne Dyer


Register NOW to create a life filled with balance, harmony,  and peace.
I can't wait to meet you on the Call.
I love you,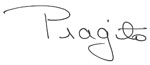 Meet Pragito and experience her extraordinary work
Using the principles she teaches, Pragito Dove transformed her anxiety and struggle into joy
and abundance. Now she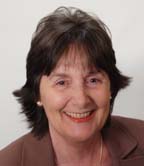 shares these secrets with others. Pragito is the founder of the Laughing Buddhas Network. She has trained extensively as a meditation master and spiritual teacher and is the leading authority on expressive meditation in North America. Based on the teachings in her book Laughter, Tears, Silence:Expressive Meditations to Calm Your Mind and Open Your Heart and infused with her energy, wisdom and compassion, Pragito guides, encourages and inspires you to create your life the way you want it to be. Her Abundance Coaching Programs support  you to live, be and manifest all you are meant to be. Pragito helps you find meaning in your life, connect to your inner wisdom and open to abundant blessings.

Register now for this free call
If you believe there is MORE ABUNDANCE , JOY AND HAPPINESS available to you (and there is!) than you are currently experiencing, this FREE Telecall will give you essential direction and inspiration.