Sunday, January 1st, 2017
10 am PT/12 pm CT/1 pm ET/ 6 pm GT
This INTERACTIVE 45-minute event is FREE and requires registration.

Connect via the phone, SKYPE or the internet.
Are you struggling with finances? Feeling lonely and separate?
Wanting your health and fitness to improve? Would you like to attract into your life more of what you want and less of what you don't want?
In this Free Live Global Telecall you will learn how to deliberately attract into your life all that you desire. Fear, doubt and unworthiness
dissolve when you consciously choose to create your life the way you want it.

Discover how to allow yourself to connect to the stream of abundance that is always flowing towards you. Once you understand how to clear the debris of negative conditioning, your life becomes an endless flow of joy, love, and creativity.
"Everything is energy. That's all there is to it. Match the frequency of the reality you want, and you cannot help but get that reality. It can be no other way. This is not philosophy. This is physics."
– Albert Einstein
Register NOW to create a life filled with abundance, joy,  and peace.
I look forward to "seeing" you on the Call.
To your Abundance!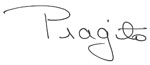 Meet Pragito and experience her extraordinary work
Using the principles she teaches, Pragito Dove transformed her anxiety and struggle into joy
and abundance. Now she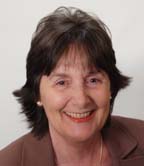 shares these secrets with others. Pragito is the founder of the Laughing Buddhas Network. She has trained extensively as a meditation master and spiritual teacher and is the leading authority on expressive meditation in North America. Based on the teachings in her book Laughter, Tears, Silence:Expressive Meditations to Calm Your Mind and Open Your Heart and infused with her energy, wisdom and compassion, Pragito guides, encourages and inspires you to create your life the way you want it to be. Her Abundance Coaching Programs support  you to live, be and manifest all you are meant to be. Pragito helps you find meaning in your life, connect to your inner wisdom and open to abundant blessings.
Register now for this free call
If you believe there is MORE ABUNDANCE , JOY AND HAPPINESS available to you (and there is!) than you are currently experiencing, this FREE teleclass will give you essential direction and inspiration.