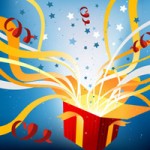 Saturdays, February 2, 9, 16, 23, 2013
10a.m.PST/1p.m.EST/6p.m.GMT
4, one-hour TeleClasses
(plus a one-on-one 30-minute private coaching session with Pragito)
$297
 Rocket Launch Your 2013 Goals With Clarity!
Use Meditation and Law of Attraction techniques to deliberately attract whatever you need to do, know and have so you can be enjoying your ideal life. You know how the Law of Attraction works…..you get what you vibrate.
Focus 4 weeks on attracting your ideal relationships(personal and professional), and ideal clients, increasing your income and becoming clear on your purpose using Meditation and Law of Attraction Techniques. The live classes are recorded for you to download.
The easiest part of starting a new year is to set goals and resolutions. The difficult part is to trust a process that will successfully take you from where you are to where you want to be.
You have the power and ability to be and do whatever you dream; however, most of your limitations come from within.
I'd like to help by giving you tools you will need to make 2013 your best year ever.
Join Pragito for this powerful, live, 4-week TeleClass series that will:
•   Teach you how to get absolute CLARITY on what is an IDEAL opportunity for you
•   Learn processes that help you gain in SELF-CONFIDENCE to attract your desires
•   Discover how to transcend your limiting beliefs and overcome unforeseen challenges
•   Learn Pragito's 6-Step Surefire Method to attract the Life you want and deserve
•   Discover effective techniques to stay motivated throughout the year in pursuit of a higher level of accomplishment
•   How to fully embrace change and why this is a crucial step on the path towards success
Like all Pragito's training sessions, you can expect to be engaged during this high-participation and content-rich live classes.
BONUS!
Each participant in this series will receive a 30-minute
one-on-one telephone coaching session
(to be booked before Feb 14th).
This coaching call may be recorded and sent to you, if desired.
Join me for this powerful training opportunity where we will plan your 2013 success journey and give you the tools you need to achieve peace, balance, and the success you deserve in life.
$297
For more information contact Pragito HERE
Or call 415.925.9533 Mon-Fri (9-5 PST)