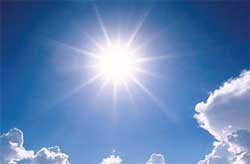 The point of expressive meditation is to first release mental, physical and emotional tensions from the body and mind and then, sit in silence. By taking the lid off the proverbial pressure cooker and dumping out inner turmoil in a meditative context, we can then more easily access  inner peace, clarity and our authentic self.
These techniques , for example the Laughter, Tears, Gibberish, Dancing, and Humming meditations allow us to transform our anger, grief and fear into emotional  stillness, love and wisdom. They offer a meditation alternative to taking out our stress on others or ourselves. All these techniques start with the body or its physical activity.
Movement allows for the cathartic or physical release of tension from the body and mind and helps us transition to sitting or lying down in stillness and silence.
The Gibberish meditation is a good example.

Benefits are:
Releasing mental and emotional poisons from our body and mind, which is good for our health and happiness
Discovering an alternative to dumping our anger on another individual, thus avoiding a destructive chain reaction
Learning how to use the energy of anger and transform the anger into creativity compassion, and joy
Transforming victim-hood into empowerment, thus freeing ourselves from mental/emotional prisons
Discovering the inner silence, peace and wisdom that reside within us all
Stage One: Close your eyes. Put on a blindfold if you can because it helps keep the eyes closed. Start speaking in gibberish, any nonsense sounds. Don't worry about what you sound like. Just go totally mad. This is therapeutic madness. Make any sounds you like; just don't speak in a language or use words that you know. Allow yourself to express whatever needs to be expressed within you. Go consciously crazy. Sing, cry, shout, scream, mumble. Let your body go free, stamp, stomp, jump, skip, lie down, run in circles. Do whatever you feel like doing without harming anyone. Do not let up. Keep a steady stream of sound going.
If you are doing this meditation with other people, don't get distracted by what they are doing. Stay with what is happening with you. If you cannot make loud sounds, for example if you live in an apartment complex, then mouth the sounds silently but with the same force as if you were shouting out loud.
Stage Two: Sit in silence and watch with non-judgment.
Do each stage for an equal amount of time, start with five or ten minutes.
There is a Gibberish CD available which you might like to help you get started.
 Don't know where to start? Confused?
Write your comments/questions and we will assist you in your next steps to clarity