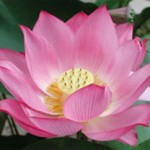 Love is painful because it creates the way for joy, for ecstasy, for bliss. Love is painful because it transforms you. Love is growth.
Love itself does not hurt. It is growth that hurts, the ego that stings.
Each transformation is painful because the old situation is being left behind for the new. Hence, fear arises.
The real problem is the mind. Fear lives in the mind and the mind wants you to hang on to a situation that is known and comfortable for you. The ego-mind resists change because it is afraid of losing control and feels insecure about the unpredictability of the unknown. Love means the death of the ego because love cannot be controlled, it can only be received, accepted. Love is fragile. One day it is there, the next day it may be gone, like the wind. We cannot grasp the wind in our fist. We can only enjoy and appreciate it while it is there.
For the mind, love is a dangerous path. Mind will advise you to avoid love but this is even more dangerous, because love is the central core of our lives. A life without love is a life that is withered and dried up.
It is because of the pain of love that millions live a loveless life, like a rotten seed that has never opened to flower to it's fullest potential.If you don't go into love, as many people have decided, then you are stuck with yourself. Then your life is a stagnant pool. You need to keep the energy flowing, like a river which keeps on flowing to the ocean.
So what do we do? Choose love! Always choose love because even though there is pain, to suffer in love is not to suffer in vain; it takes you to higher levels of consciousness. There is a positive, creative outcome for you. If you choose the mind you will also suffer but it will be useless suffering with an unproductive outcome. Life will be dull and you become neurotic from lack of love. To be afraid of love, to be afraid of the growing pains of love, is to remain enclosed in a dark cell.
The transformation is from control of the mind to vulnerability of the heart. And the agony can be deep. But you cannot have ecstasy without going through agony. If the gold wants to be purified, it has to pass through fire.
Love is fire.
Find your courage and love, fully and completely. Trust and live in your heart. Love takes you from the head to the heart and nurtures, comforts and heals you even as you pass through the fire. Love is ever-present to support you.
With love, the soul arises within you; the ego drops and the soul arises. Love is food for the soul.
You can ask yourself:"Is this pain for my growth?" "Is my heart breaking open to give and receive even more love?" Every time your heart breaks open, yes it's painful, but it means your heart is expanding and deepening. The pain is good and productive for you.
LEARN from each experience, WATCH the ego and CHOOSE LOVE. Go through the dark night, and you will reach a beautiful sunrise. It is only in the womb of the dark night that the sun evolves. It is only through the dark night that the morning comes.
Here is a meditation to encourage and support you.
Meditation: Sixty-Second Stop
Benefits:
This powerful yet simple technique encourages the love in your heart to grow, and it attracts more love to you.
Close your eyes and become aware of your heart.It might help to place your hand on your heart. Bring in a memory of a person, place or event that brings you joy. Feel the happiness filling your heart with that memory. Do this technique whenever you feel disconnected from your heart or whenever you want to increase the love in your heart.
With love to you, my reader. I look forward to your comments.