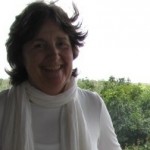 I first heard of Brazilian healer, John of God, twenty years ago. A friend of mine had been diagnosed with leukemia and given just a few months to live. He visited John of God for a healing and the leukemia went into remission. After a second visit, the leukemia completely disappeared from his body. His doctors were astounded when they saw the test results. My friend is still alive and thriving today.
 
John of God, has been serving as a full medium to divine healing spirits(collectively called The Entity) for over 50 years. In that time he has helped heal hundreds of thousands of people around the world, (including best-selling author Dr.Wayne Dyer) from diseases such as cancer, malignant tumors, arthritis, blindness, and many other conditions. His full name is Joao Teixera and he prefers to be called "medium Joao". He famously states that he doesn't heal anyone, it is God who heals.
My reason for visiting medium Joao was a persistent lower back pain. After a lifetime of excellent health, I felt there must be a deeper cause for the pain.
Dressed in white, as we are all requested to do, my turn came to stand in front of medium Joao at the Casa,( located in Abadiania, a small town in the hinterland of Brazilia).  Within a split second, I was told "surgery – come back at 2p.m."
That afternoon as I sat in the meditation room  reserved for the "surgery" participants, I kept my eyes closed, as did my other 40 or so fellow seekers-of-healing. Usually the healings are "spiritual surgeries", as I had experienced several months before when John of God visited the Omega Institute in New York.
But this time, when we were asked to raise our hand if we wanted a "visible surgery", I volunteered. When asked where I wanted the surgery, I replied"My heart". Over the last several months I had come to realize that the root of the back pain was, in fact, in my heart. A residual emotional pain was still there from a terrifying and painful childhood.
As I was led to the front of the meditation room, I noticed medium Joao standing waiting for me. He was incorporated as Dr Augusto Almeira, a renowned 19th century Brazilian physician. Dr Augusto has stated that he is dedicated to helping people heal their suffering which is why he works in this way now, through the hands of medium Joao.
Medium Joao took my hand and led me to the front of the large room where he usually sits. There are approximately 50 mediums, dressed in white, eyes closed, who sit in this room to help amplify the healing energy. In addition there is a small "current" room, off to the left, where visitors like myself are invited to sit in meditation to assist with the current of healing energy. I was privileged to be invited to sit there on several occasions.
After a short speech in Portuguese, medium Joao made a small incision over my heart, then stitched it up. Nothing hurt. The Entity uses spiritual anesthesia so that no pain is felt. All who have experienced these "visible" surgeries say the same, that they feel no pain.
Then something remarkable happened. Medium Joao put his hand on my head and stroked my head gently and slowly. The energy coming from his hand was thick with love, and I felt the love pouring down through my head and into my entire body. Medium Joao is a large, tall man with big hands and I felt reassured, deeply loved, and totally trusting, like a child with a loving parent.
The healing was extraordinary. Throughout my life I have been loved as a mother, wife, and friend. But I have not been loved as a child. I received that love through this healing. When I raised my hand I was heard.(I was never heard as a child). When medium Joao took my hand and led me to the front of the main room, I felt  reassured, and comforted. The visceral experience of being a child was enhanced by not being able to understand Portuguese.
I now know how it feels to be loved as a child. I can recall that experience whenever I want, the same way anyone can who was deeply loved by their parents. A missing piece of my childhood healing has been filled in that I didn't even realize was missing!
My wound has healed perfectly. It's as if the wound had to be re-opened in order to be completely healed. I am deeply grateful for this experience. I can only imagine the benefits that will continue to come.
I look forward to hearing from you and send each one of you much love.