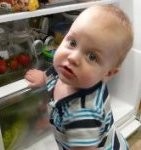 Loving yourself gives you self-worth, self-respect AND self-confidence. Love is a behavior and it starts with you. If you don't love yourself, you will never be able to truly love and experience the infinite joy of giving and receiving love. The more you love yourself, and draw on the infinite source of love from within your own heart, the more your heart expands and you begin to experience love and happiness for no reason. Self-confidence grows as a by-product of self-love, so stay focused on loving yourself and your self-confidence automatically and naturally soars.
We all start this journey from a different place and have different pieces of the puzzle missing. I am sharing with you keys that have helped me on my journey. They work!
Having Compassion
Loving yourself is not about being perfect or egotistical pride. It's about discovering your authentic self, your passion, what gives life meaning and purpose for YOU, not for someone else. Be vigilant of the mind coming in with criticism and judgment. Let those thoughts pass by and stay with feelings of great compassion for yourself. Love yourself no matter what. If other people criticize you, let them. You can never please everyone else, only some of the people some of the time. But you can always please and love yourself. On the surface this might seem selfish but those who fill up their own well first have the most to give others.
Taking Responsibility
A pivotal turning point for me was to take responsibility for what was not working in my life and stop blaming other people. As soon as I took responsibility I gained my power back and became the master of myself instead of the victim of other people's manipulations. Look at the people and situations in your life right now. What do you see? Who/what do you not like? See if the people/situations you don't like reflect something about you. We can't change what we are not aware of and don't acknowledge. Sometimes this is obvious, sometimes very subtle. Take a long hard look. As soon as you shine the light of conscious awareness on something inside of you, a transformation happens.
Being Courageous
Courage is not an absence of fear. Courage is rather the presence of fear, with the courage to face it. Courage comes from the heart and really this journey is about moving from the head to the heart. Fear and greed live in the mind so allow your heart to become the master and the mind the servant of the heart. Then you will have things in the right order and your life will align and flow with much more grace and ease. You will be amazed how the universe steps in to support you when you follow your heart. Do something courageous today!
Committing to Yourself
Set the intention, DECIDE to love yourself and don't ever, ever, ever give up. If you do forget, get back to loving yourself as soon as your awareness allows. Forgive yourself, have compassion for yourself, and keep moving forward. Reach out to friends, teachers to support you. We all need support. Everyone has ups and downs. The important thing is not to stay down but to get back up and participate fully in life. Love is participation.
Receiving
Receiving is as import as giving, as important as breathing. Women in particular have a habit of over-giving and need to learn to receive more. (I did!) Love comes in many forms. Learn to recognize it and breathe in when someone gives you something, whether it's a hug, a gift, a smile…consciously breathe the love in. Take a moment to savor this love you are being given, don't rush past it, let it in. And give to yourself in as many ways as you can think of. Treat yourself to something, buy yourself some flowers, have a massage, take a bubble bath, whatever it is that makes you feel great!
Meditation: Listening To Your Own Feelings
The most important person you are honest with is yourself. Be true to your inner voice. Truthfulness means authenticity.
Find a quiet place and sit in silence, or go for a walk in nature. Just make sure there will be no information going in to your head and no one to disturb you.
Notice what you are feeling. Are you sad, happy, disappointed? Whatever the feelings, allow them to be there with non-judgment.
The important thing here is not to judge yourself for having particular feelings. Don't let the mind come in and start criticizing. Just let the feelings be the way they are. Give them space….. notice them. Over time they naturally change and transform. Don't repress and don't avoid….simply allow them to be there.
You reap the most benefits from this practice when you spend a little time every day listening to your feelings. By and by you become honest with yourself and know your true feelings at any given moment. This helps with decision-making, clarity of communication in all your relationships, anxiety relief and your own inner peace.