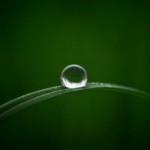 The advances of technology are incredible but they have brought something with them that is not so incredible – anxiety. What is it about these wonderful technological advances that cause this new problem?
Speed
Suddenly our lives are speeded up with instant this and instant that, from fast foods, to instant messaging. We become impatient if something takes more than 20 seconds to happen. If our email has a problem or our computer crashes we become frustrated and anxious.
Dependency
Our dependency on our computers, emails and phones is huge. If one thing goes wrong it can set our schedule back and instead of 20 seconds something can take 20 minutes or 2 hours. Anxiety creates confusion which increases the possibility of mistakes.
How can meditation techniques help?
Meditation techniques bring us anxiety relief, inner calm and clarity of mind. We can then problem-solve quickly and efficiently. The more relaxed we are, the more productive we are. It's that simple.
Simple but not always easy…
The main problem is the mind
The mind likes to be busy and can easily keep up with the speed of technology. Our bodies, however, cannot. We must stay vigilant of the mind trying to push the body too much. When we get over-extended our health starts to deteriorate and then we create the very thing we are afraid of…..an inability to keep up with things. Here below is one of the best meditation techniques I know to help understand the mind and be less affected by its anxiety-driven thoughts. You then enjoy your life with more productivity, success and happiness.
Slow Down Every Process
BENEFITS
When you practice this technique consistently, more inner wisdom is present in your daily activities. Your health, relationships, and productivity are greatly enhanced.
Focus on slowing down some of your daily activities
For example: practice walking in a relaxed way, eating in a relaxed way, talking and listening in a relaxed way. Even if you are in a rush, rush in a relaxed way, with the awareness that "right now I am rushing."
Start with one simple activity to become familiar with the feeling of being more present, relaxed, at ease with yourself. Then add in other daily activities and the feeling of relaxed, present-moment awareness
will become a natural part of your day. Notice your increased creativity, productivity and joy and the anxiety relief.