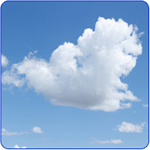 The point of meditation techniques is to help us become more aware of what we are doing, thinking, and feeling at any given moment. I learned this lesson while quitting smoking using meditation techniques and I have also been able to apply it to other areas of my life to bring anxiety relief.
One of the most common anxiety symptoms is smoking. We smoke because it distracts us on a momentary basis from our anxiety and gives us something to do. We do get a certain amount of anxiety relief, but it is temporary. This is my story of how I quit smoking easily and effortlessly with meditation techniques.
The first step was to bring awareness to my habit of reaching for a cigarette every time I felt anxious. Inhaling the smoke brought anxiety relief but as I started paying attention to what was happening inside of me,I realized that my head felt foggy and my stomach slightly nauseous.
I didn't want to be seen as anxious so the cigarette helped me look busy, and covered up the anxiety. However, I noticed that after the cigarette was finished the anxiety was still there. The smoking didn't make it go away, it just covered it over in a cloud of smoke. I was fooling myself and actually becoming more disconnected from myself by denying the anxiety.
As I continued with the smoking meditation(see below) I realized that I wasn't achieving very much with the smoking. Over time, I found myself smoking less and less. I actually found it easier to be with the anxiety, to breathe, and allow myself to relax into the present moment. My study of meditation techniques was paying dividends.
I learned to understand myself on a deeper level, love myself on a deeper level, take my relating with myself to a deeper level, and drop unconscious habits from my daily routine. As soon as we become aware, habits just drop away. And as the smoke screen fell away, as I learned to see myself clearly and love myself deeply and stop acting unconsciously, I was also able to receive and give love more easily. Yes, awareness is that powerful. I owe a lot to the meditation techniques I practiced to bring me true anxiety relief.
Smoking Meditation
Whenever you think about smoking a cigarette, become aware of taking the pack out of your pocket slowly, with full awareness. Then take the cigarette out of the pack with full awareness, slowly – not in the old hurried way, unconscious and mechanical. Start tapping the cigarette on the pack very alertly. Listen to the sound, then smell the cigarette and enjoy the beauty of it…just as in the Zen tradition when the tea kettle starts boiling and the aroma of the tea reaches your senses.
Then put the cigarette in your mouth with full awareness, light it, inhale with full awareness, slowly. Savor the taste, the smell, the sensation of the smoke entering your lungs. Enjoy every small action, every part of it and you will become more and more aware. As you release the smoke from your lungs, relax, enjoy the sensation and feelings in your body, be aware, go slowly, then take another puff.
The secret, I found, of breaking a habit such as smoking is to bring awareness to it. To deautomotize yourself from a mechanical habit brings great liberation. Once you bring it out into the light of conscious awareness, and SEE what it is, sooner or later, it simply drops away.