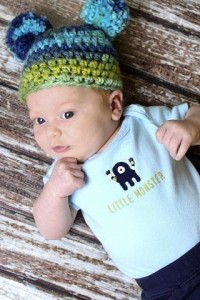 Are you experiencing relationship discord?
Here are four secrets that, once known and practiced, can bring you harmony within yourself and with others. In fact, you will want to share this with as many people as possible. I've included a photo here of my little grandson who asked me to be his valentine. Of course I said Yes! Wearing a silly hat  reminds me to have fun, be playful and enjoy all my relationships as well as practicing the secrets below.
1. LOVE AND ACCEPT YOURSELF
Love starts with oneself. If you don't love yourself, how can you love anyone else?
Love yourself, respect yourself, be gentle with yourself. Unless you care about yourself you will not care about anybody else; it is impossible.
Are you concerned about being too selfish?  Only by being really selfish can you be altruistic.  There is no contradiction between being selfish and being altruistic: being selfish is the very source of being altruistic. But you have been told just the opposite up to now: that if you want to be altruistic, if you want to love others,  — put yourself last, in fact, at the bottom of your to-do list.
And what has happened out of such teaching? — nobody loves anybody. The person who is self-condemnatory cannot love anybody. If you cannot love even yourself, because you are the closest person to yourself, you cannot love anything — you can only pretend.
And that's what humanity has become: a community of pretenders, hypocrites. Please try to understand what I mean by being selfish. Selfish means self-care. First you have to love yourself, know yourself, be yourself. Out of that you will radiate love, understanding, tenderness, care for others.
2. TRANSFORM YOUR POISONS INTO HONEY
Welcome your unloved "dark side". If you don't accept and love this part of yourself, who will? Discover exactly what you have been "holding against yourself"—and why you punish yourself in subtle and not so subtle ways. Learn how to love and accept this part of yourself and how your shadow Self can be not only your greatest teacher, but the portal to your Spirituality. You can learn how to transform difficult emotions like anger, resentment, pain and fear into peace, love and clarity through  expressive meditation techniques.
3. SHARE
The more you share love the more it grows. Don't be possessive. Be humble, feel grateful. And share and shower on others. Love is a treasure to be shared. And the more you share, the more will be coming to you. The more you hoard it, you will be surprised one day to find your fists are empty. The more you share, the deeper the roots of love will grow in you.It is just like a tree; the tree goes on spreading its branches far and wide in the sky, and underneath the earth the roots go on spreading. The more you share your experience, the deeper it will go into your own heart, and the stronger it will become. You will become a tremendous force of love in the world.
4. BE HERE NOW
Be present with yourself and be present with others. When you come into the present moment a tremendous revelation is awaiting you.The revelation is that nobody can be unhappy in the herenow. Is there a possibility of being unhappy right now? You can think about yesterday and become unhappy, you can think about tomorrow and become unhappy.But right this moment, this throbbing, beating, alive real moment….can you be unhappy right now without any past, without any future? Unhappiness comes either from yesterday or tomorrow but it is never herenow.
Bring this quality to your relationships. Happiness is wherever you are. It is your essential nature. It surrounds you. It is a natural phenomena. It is just like the air, just like the sky. Happiness is not to be sought – it is the very stuff the universe is made of. But you have to look directly, you have to look in the NOW.
Once you know and practice  these secrets, your relationship with yourself and with others will be harmonious. And just imagine the ripple effect and how many others will benefit.
Here is a meditation technique to assist you on your journey. I look forward to reading your comments and questions.
FOUR MINUTE MEDITATION: HOW DO I LOVE?
Benefits:
This technique brings you to a deeper understanding of yourself and your ability to give and receive love.
Focus on the question: How do I love?" or "How would I like to be able to love?" Here we deal with a crucial aspect of our life and being. It is in the ability or inability to love that more of us feel either strong or crippled than probably in any other area. How do I love? Do I wish I could love more? What makes me wish this? What holds me back? What do I fear in loving? How valid are these fears?
Work with this for four minutes a day for a week.Then, if you find it valuable, keep doing it. When you come upon understandings about yourself with compassionate nonjudgment, allow time to absorb them and rest quietly within yourself.