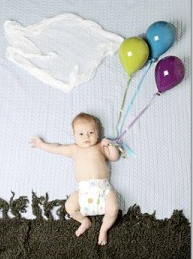 Happiness is living every minute with love, grace and gratitude. This is easy until things don't go our way, isn't it? Here are 3 Keys that I have found invaluable in my life to create lasting happiness.
1. Acceptance
The problem arises when we do not like what is happening, whether it be losing our job, a failed relationship, or being rejected after an audition. Often adversity can create disbelief, denial, anger. We fight reality.  In so doing we cause ourselves even more pain. The original painful situation is there and now covered over by a layer of inner discord.
How to be happy at these times? The key is acceptance. By accepting the situation you find relaxation, inner peace, clarity. When you accept you are no longer divided. The split between you and the "should" , you and the"ought" disappears. Instead of trying to force a change in the situation your energy is freed up to positively and creatively face the challenge.
Through acceptance we gain deeper insight, compassion and understanding of ourselves and others. We become more mature and discover the wisdom that resides deep within us all.
A few years ago a close friend of mine was diagnosed with cancer and was given approximately 3 months to live. She lasted for six. After the initial fear and anger at the diagnosis we both fell into a deep acceptance. Through the power of expressive meditation techniques we were able to allow and express the anger and fear and find peace. Then we were able to fully enjoy the remaining time we had together. After she passed I felt a peaceful wholeness, a sadness that was also filled with joy and gratitude that we had had six months to prepare and make the most of our time.
2. Live in the Moment
The root cause of unhappiness is the mind. It can take us continually back into the past re-creating painful circumstances, or take us into the future creating negative outcomes for events that haven't even happened yet. Mind carries habits of being unhappy – it tends to focus on misery, worry and suffering.
To maintain lasting happiness become aware of the mind and start creating a habit of being happy.
Make the most of every minute. Smile, laugh more. Make a conscious decision that you want to be happy. If you find yourself thinking of your problems, STOP! Reframe those thoughts into positive ones and remember your decision to be happy.
3. Be Creative
A creative person is a happy person; an uncreative person is a miserable person. Create something. Become more spontaneous. Drop repetitions. Let every morning be a new morning and let every experience be a new experience. Try new things, do things in a different way, take a later bus, take an earlier bus, whatever it takes to break you out of monotony and introduce a freshness.
Creativity is the quality you bring to whatever activity you are doing; it is an attitude, an inner approach. Having fun, being playful, playing sports and games, singing and dancing, and whistling all enhance our creative process.
Happiness is our essential nature. Don't hide from it or be afraid. Open the doors and let the wind and the sun in. Receive what the universe wants to give you every day. You just have to open your heart to receive it.
Happiness does not come from the outside – it comes from within. It is already there within you. Gather some courage and find within yourself an ability to create happiness from the inside out.
4 Minute Meditation: ACCEPTANCE
BENEFITS:
The more accepting you are of your current reality, the more insight, understanding and clarity you can bring to the situation.
Sit with eyes closed and allow yourself to simply be with your current reality. If angry and fearful  thoughts arise, watch and bear witness without becoming identified. Don't fight with the mind. Accept, allow and bring your present moment awareness in. Relax and let everything be as it is. Solutions will arise.